Bergen County Academies
Open House Information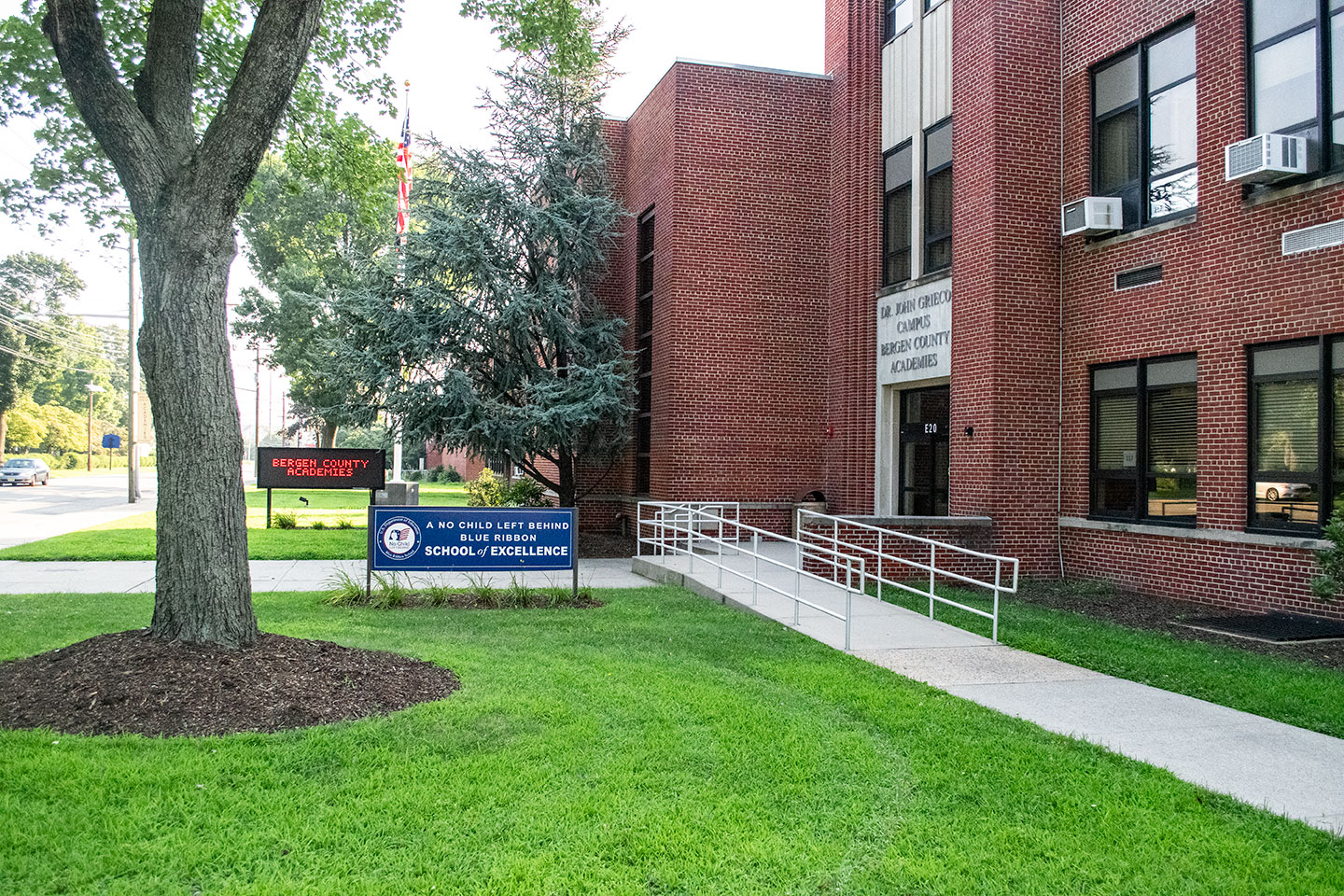 Bergen County Academies, one of four secondary schools in the Bergen County Technical Schools District, is a free public magnet high school of choice for Bergen County residents only. It is located on the Dr. John Grieco Campus in Hackensack, New Jersey. The school offers seven specialized programs in the areas of Mathematics and Science, Engineering and Design, Medical Science, Business and Finance, Culinary Arts and Hospitality Administration, Visual and Performing Arts, and Technology and Computer Science.
Students interested in applying:
You must be in 8th grade by September 2019

Your primary residence must be in Bergen County, NJ at the start of the application, regardless of where you attend school.

If accepted you will begin your 9th grade year in September 2020; we do not accept transfer students or upperclassmen.
For information about the Academies, go to the Admissions home page at http://bca-admissions.bergen.org/
Open House Session Highlights

2-Hour Sessions 11:00 a.m. or 2:00 p.m.

Opportunity to meet Administration, Faculty and Academy Students

Self-designed tour of campus* (Click HERE for sample schedule)

Who should attend the Academy Open House sessions?
We welcome 7th and 8th grade students and their families to attend. We recommend that 8th grade students view the powerpoints (below) to help choose the academy they are most interested in applying to.
The Open House Session may involve some walking; if you have mobility concerns, please email us in advance at This email address is being protected from spambots. You need JavaScript enabled to view it. so that we can accommodate your needs. Due to the volume of information covered during the Open House sessions, we request no children under the age of seven attend.
For all questions, please email This email address is being protected from spambots. You need JavaScript enabled to view it.
Descriptions of academies
---
AAST

Academy for the Advancement of Science and Technology

ABF

Academy for Business and Finance


ATCS

Academy for Technology and Computer Science

ACAHA

Academy for Culinary Arts and Hospitality Administration

AEDT

Academy for Engineering Design Technology

AMST

Academy for Medical Science Technology

AVPA

Academy for Visual and Performing Arts - Music

AVPA

Academy for Visual and Performing Arts - Theatre

AVPA

Academy for Visual and Performing Arts - Visual
Instructions for Open House Registration
You may sign up for only ONE open house session. Please choose the date and session carefully; due to the volume of visitors expected, you may be unable to reschedule. Walk-ins will be allowed only if space permits.
Before you can make reservations for an open house, you must register at our website. To register, you will need a user name, consisting of 4 to 12 letters and/or numbers, and a password consisting of a minimum of 5 letters and/or numbers. Keep the user name and password in a safe place since you will use the same if you need to change your reservation. We highly recommend that the powerpoints / information (previous page) for the academies are viewed to help the students decide which academy they would like to tour.
Note:
Due to the volume of guests expected at each session, a student may bring no more than 2 guests.
All registered guests should be at the Auditorium by 10:30 am for the 11:00 am session and by 1:30 pm for the 2:00 pm session. Sessions begin promptly; latecomers may be turned away.
All registrants will receive a confirmation email with their Open House Pass (see sample below). Please remember that you MUST bring your Open House Pass with you in order to gain admittance.