Page 2 of 2
Instructions for Open House Registration
You may sign up for only ONE open house session. Please choose a date carefully; due to the volume of visitors expected, you may be unable to reschedule.
Before you can make reservations for an open house, you must register first. To register, you will need a user name, consisting of 4 to 12 letters and/or numbers, and a password consisting of a minimum of 5 letters and/or numbers. Keep the username and password in a safe place since you will use the same if you need to change your reservation.
Please note the following:
Only 2 guests per registration are allowed.
All registered guests should be at Bergen County Technical High School, Teterboro Campus by 3:45 pm for the 4:00 p.m. session and 6:45 pm for the 7:00 pm session.
If you have been to an Open House in previous years and know the program that you wish to apply to, you can begin your application without attending for an Open House.
All registrants will receive a confirmation email with their Open House Pass (see sample below). Please remember that you must bring your Open House Pass with you in order to gain admittance.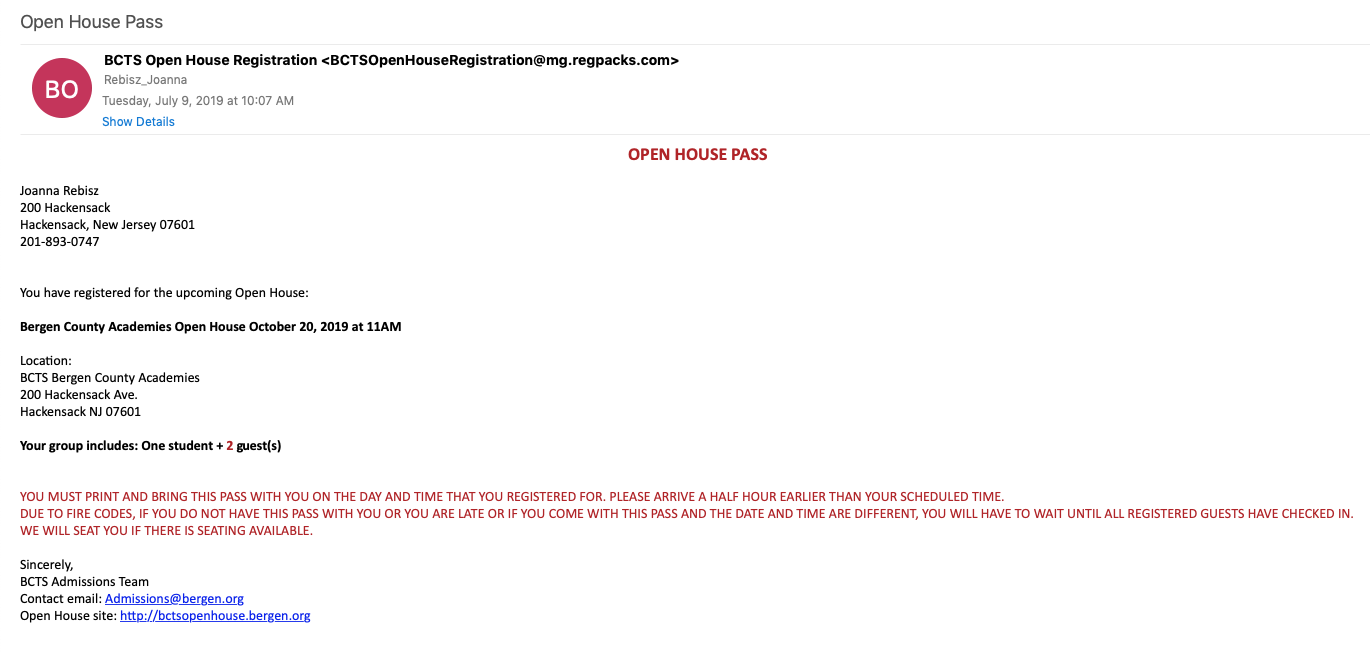 We are located at 504 Route 46 West, Teterboro, NJ 07608. Follow the directions on programs like Mapquest to come and visit us.
For directions click HERE